Overview
In Just Five Minutes, Your Website Could Be Online
Simple Site is a well-established company that is dedicated to helping users of all skill level create beautiful sites.  They offer high quality software and templates so you can create a website for your company, club, blog, hobby or talent in just minutes.  They have a huge list of high quality features, and all for a price that anyone can afford.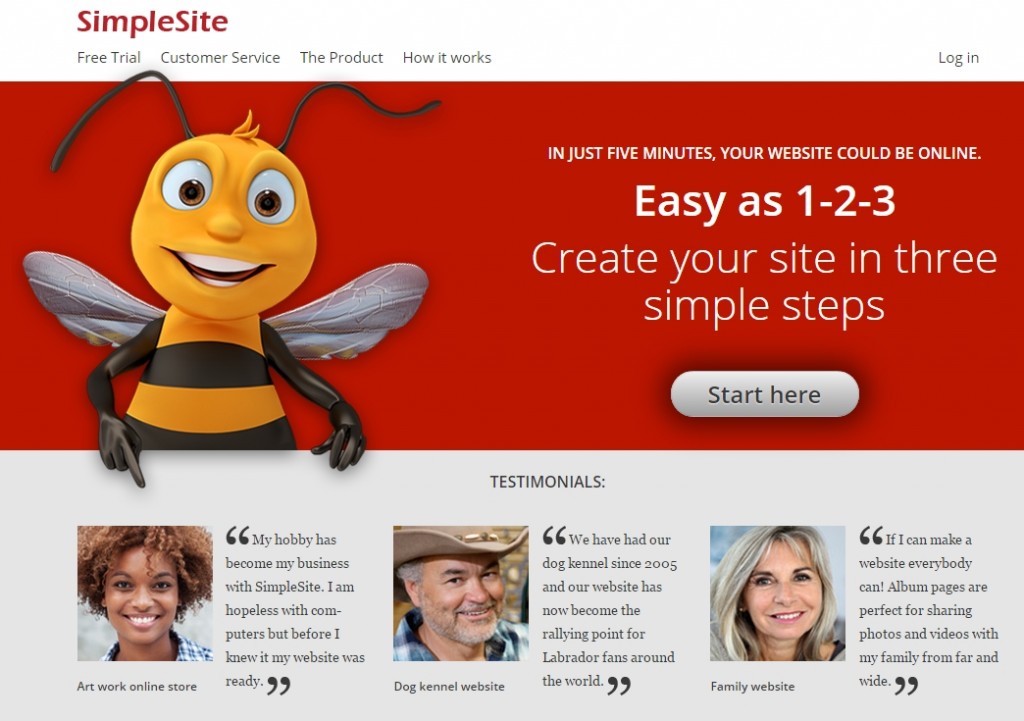 What Makes Simple Site the Best?
Free Trial – You can get everything up and running free of charge so that you know they are a good fit for you and your site before you ever pay a dime.
Customize Templates – They offer thousands of free templates, but they also let you customize them for a site that is unique to you.
Your Online Store – If you are making a business site, they have online store software included in your package.
Exceptional Customer Service – This company knows that most people using their service aren't going to be technically advanced, which is why they focus on providing the best customer service possible.
Templates & Designs
Template Selection – Simple Site doesn't give a set number of templates that they offer, not because the number is low, but because it is actually virtually unlimited.  This is because they provide you with thousands of 'base' templates and then allow you to customize them with simple drag and drop editing. Using their powerful site creation tools you can make a site that is 100% unique!
Customization – The customization available from Simple Site doesn't end with just their templates.  Every aspect of your site can be changed and edited with just a few clicks of the mouse.  If you want to add free games to your page, just drag them where you want them.  If you want to move where a picture displays, that is just a click away too.  Virtually everything about your site can be customized endlessly.
Multimedia – You can quickly and easily add any images you would like to your page.  These images can be static or even in a slideshow if you prefer.  They also have a video player that you can embed on your page to show any type of videos you would like.
START NOW
Features & SEO
There is no point in having a website if people can't get to it, which is why driving traffic is an important feature included with your site.  Simple Site has a number of great tips and tools to help you to get your site ranked in the search engines, and bring users from social media pages across the Internet.  The following are some of the key traffic generating and SEO features you can enjoy.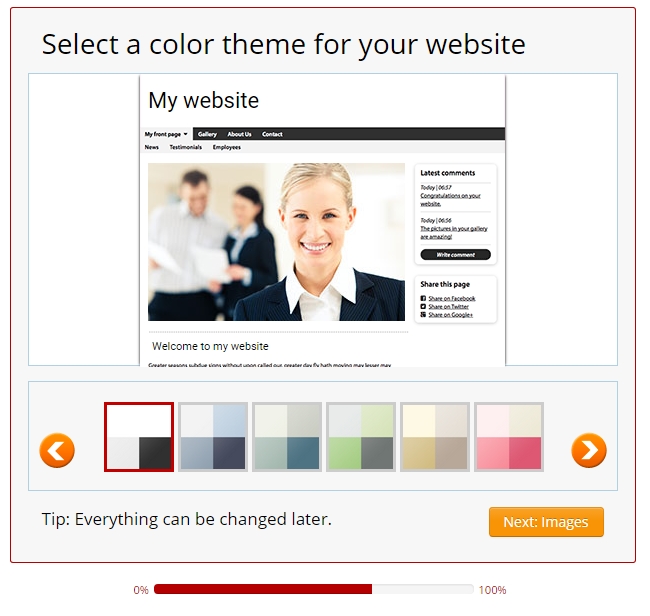 Submit Site to Search Engines – They offer tools that can automatically submit your site to the search engines, including Google. This will help you to get found and ranked much faster than would otherwise be possible.
E-Mail Tools – Their email tools help you to quickly share your site with all your contacts. They can even help you to set up a great signature that will remind people of your site every time you send them a message.
Social Media Integration – You can add all sorts of social media integration tools to your site with just a few clicks. This will allow your pages to get shared on sites like Facebook, Twitter, Instagram and many others.
They have a lot of other features that serve to improve the overall functionality of your site.  Using these great features you can create a high quality site that has a professional look and feel, without ever having to know a single line of code.
START NOW
Pricing
Of course, as with any product, the price is going to be an important factor to consider. SimpleSite offers three great options:
Option 1: The customer will become a "trial" customer and will keep the website free of charge forever.
Option 2: The customer will become a subscribing customer (this will be refered to as a sale). They will then have access to pro features etc. The price for going PRO is only £1, $1, €1 or equal in other currencies.
Option 3: The customer will become a subscribing customer (this will aslo be refered to as a sale). They can further choose their own personal domain, and gain access to the pro features. The price is the same as Option 2!
This package includes the following:
Website Creation – You can make your own website using their powerful tools
40 Pages – Up to 40 pages are permitted within your site. These pages can include photo albums.
300 Images – The basic package has room for a total of 300 pictures
Video – You can also add 10 minutes of video. This can be one 10 minute video, or multiple shorter ones.
Site builder tools
START NOW
Support
Simple Site really promotes the fact that they offer high quality technical support to their customers.  They know that this service is primarily for people who are not web design professionals, so they want to be there to help you to get things running the way you want them.  Due to the simplicity of their system, however, you may not actually need their assistance.   Contacting tech support is very quick and easy through your account page.
START NOW
Summary
PRO's
Completely Customizable Templates
Designed for Non-Technical Users
Exceptional Customer Service
Mobile Friendly
Drag and Drop Editing
CON's
Prices are Slightly Higher than Most Other Companies
Limits on Number of Photos or Length of Video
If you're looking for one of the fastest and easiest ways to get your site up and running, Simple Site is an excellent option to consider.  They have helped thousands of people create the website they wanted for their business, hobby or anything else, and they will be there to help you through the process too.
START NOW
Did you try
Simple Site

? Write a review
Simple Site doesn't suit your needs?
Check the Highest Rated Website Builders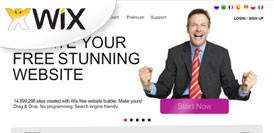 Wix Review Score: 9.8



Site123 Score: 9.2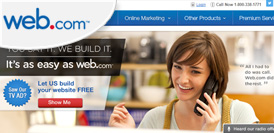 Web.com Review Score: 8.9