Overview
Build & Test Your Optimized Site in Minutes
Instapage focuses its attention on small businesses and individuals who are only just setting out into the marketplace, with the aim to help them understand how easily they can build quality landing pages with little effort. Whether you want to optmise your page for search engines, test pages using A/B split testing tools or capture user data through the use of forms, Instapage has it all..
Why Use InstaPage?
Great for beginners
Automated optimization
Good price points
Want to know if InstaPage is right for you?
Scroll down for more…
Templates & Designs
Lots of Templates, Aggressive Design
You create a landing page from a template very easily.
Selection – There is a decent variety of templates to choose from in Mobile, Real Estate, Sales or Lead Generation, all featuring very strong CTAs.
Customization –You can start with a blank template, or tweak these existing designs, including using their stock images or uploading yours, to your heart's content.
Visit InstaPage
User Friendly
Simple to Use Editor and Features to Match
It's great to have all the tools and features you can get your hands on, but its no good if you can't use them. With InstaPage you don't have to worry about something not being crystal clear because they focus towards the lesser skilled users, so they have to make things clear.
That's why everything from the editor through to the functionality of the features is simple to use, meaning you spend less time reading and working things out, and more time building a fascinating and professional looking landing page with high conversion rates.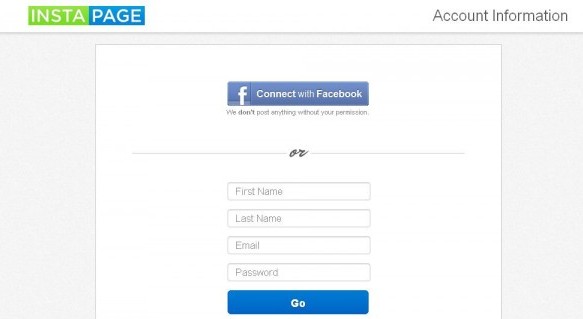 It's not meant to be the most powerful builder app on the market, just the easiest, and they do a pretty good job of it.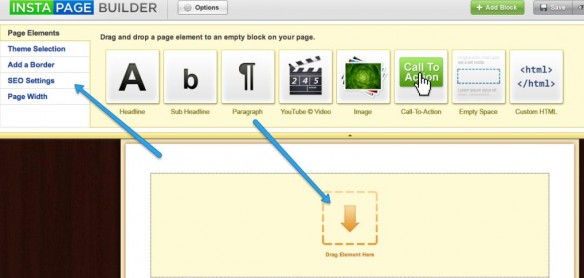 Visit InstaPage
Features
Good Quality Templates & Handy Tools
The biggest selling point to InstaPage is definitely its low price, and despite having a low price they haven't scrimped on the amount of features that are offered to you. Whether you want to integrate social widgets, benefit from SEO tools for marketing in search engines, or using a drag-and-drop tool to be able to fully customize your landing page.
No. of Pages
Unlimited pages are offered, except at Free level, which is 1
Unique Visitors
1000 uniques for the Single plan
3rd Party Integrations
Custom Domain
Stats & Analytics
Simple stats interface gives you users, pageviews, conversions and more
A/B Testing
You create variants within a page, the Optimizer automatically chooses the best ones – very cool!
Ads
None, except for Free Account
Accepting Payments
Lead Management/Capture
Leads located in separate tab of builder
Visit InstaPage
Pricing
Competitive Pricing Sets InstaPage Apart
Small businesses will love the $9 monthly fee, and additional unique visitor blocks of 500 can be added ala carte. This is cool for those that experience a traffic surge, but, right now this can get pricey for big sites with tens of thousands of views – InstaPage promises they are adding a Premium tier to address this issue, but until then, be careful…
Visit InstaPage
Support
InstaPage Has Lots of Ways to Help You.
There is a robust Support Center with loads of videos. There's also a decent knowledgebase and you can contact support via email, but there is no user forum. The active blog will load you up on tips & tricks. When you sign up, they offer you a 15-minute live demo as well as a callback if you have any questions about features or service.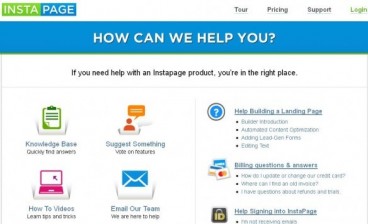 Video Tutorials
Email Support
Support Center
Blog – very active
Live Chat
Visit InstaPage
Users Reviews
(9)
Read Testimonials & Reviews of instapage or write your own
User Score
(based on 9 reviews)
5.3
More
Showing Reviews 1-5 out of

9
"Instapage, great for corps with no other marketing software "
June 27, 2016 | by
InstaPage
|
1.1
More Details
Pros
easy to set up
lightweight
manual controls
Cons
poor integration to CRM
api and pixel firing issues
poor substitute for enterprise solutions
Summary
All in all, Instapage is great for a stand alone company in a small to mid-size market without much time or investment in technology. That being said, it does require a bit more time investment than expected and there are likely more issues you will have to resolve so don't consider this an easy solution for your first landing page. Perhaps for a real estate agent or beauty shop but beyond these mom and pop businesses Instapage lands flat on its face in competing against products from some of the enterprise leads such as Marketo, Pardot, and Adobe. In fact, there are many free applications out there that can do generally 95% of what instapage can do. Also, many of the value propositions this service seeks to provide are not as easy as initially stated. Read carefully and be sure you know what you are getting into before doing a yearly contract. It would be great if it allowed for a more robust trial period but even with this you will find that the time investment is probably not worth the cost savings you would get after considering other options. My recommendation: Keep shopping there are much better services and applications for landing pages out there and you should only have to ask 2-3 marketing professionals and you will find out. None of those individuals will list Instapage as a solution for landing pages.
"VERY BAD CUSTOMER SERVICE - THEY ARE THIEFS. "
May 12, 2016 | by
InstaPage
|
1.0
More Details
Cons
They charge you without a notice
The are rude and never issue refund
Summary
I have heard and seen so many people being ripped off!
Be careful
"It says it's free landing page but it is NOT!!!"
May 19, 2015 | by
InstaPage
|
1.2
More Details
Summary
I have wasted my time on building the "free" page but after passing my details and transferring it to WP they ask me to upgrade, obviously not for free and it is not the best price either!
Feeling disappointed and not going forward with their services.
"The easiest to use and best priced landing page platform"
November 18, 2014 | by
InstaPage
|
9.2
More Details
Pros
Simplicity
Integrations
Templates
Free A/B Testing
Cons
Not yet any payment integrations
Phone support only for higher plans
Summary
I highly recommend giving instapage a try if you're building a landing page. The builder is by far the best you'll currently find anywhere
"Instapage - so close to being awesome"
June 25, 2014 | by
InstaPage
|
3.5
More Details
Cons
Doesn't record conversion data properly!
Support do not take time to read your emails and just fob you off as quickly as they can
Summary
I've been using Instapage for a few months now. First landing page worked well - but the second one has never worked (no conversion data recorded). A "conversion" to me for this page was the user clicking a link... not a big deal right? It has never worked.

I raised this issue with their support team about 3 weeks ago.. after 5 emails I managed to convince them there was a bug with their pages. They responded to agree there is a bug and said they will try to fix it.

They didn't thank me or offer anything in return.

What good is a landing page that doesn't record visits or clicks!? What a pile of rubbish. I will be asking for my money back.
Did you try
Instapage

? Write a review
Instapage doesn't suit your needs?
Check the Highest Rated Landing Page Creators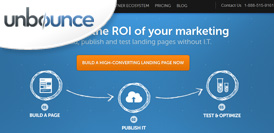 Unbounce Review Score: 9.1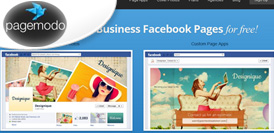 Pagemodo Review Score: 7.8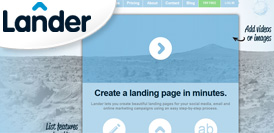 Lander Review Score: 7.7