Our 5 Top Tips for Regular Social Media Updates
Even the most veteran social media marketers may find it difficult to keep up the pace when faced with the challenge of posting new updates week in and week out. Anyone serious about social media marketing will try to provide multiple updates every week, and also creating somewhat unique content for every platform they participate on.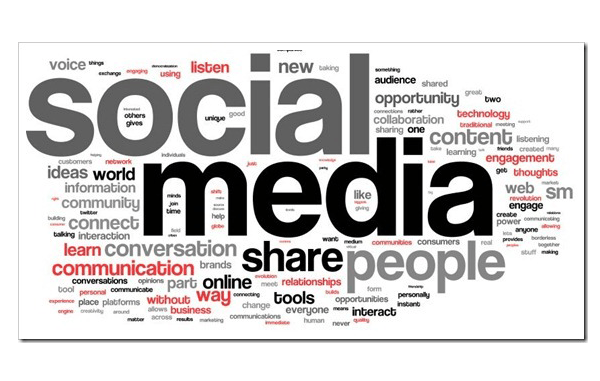 This can create a hunger for new content that can be challenging to even the most prolific social media pros. This article will explore a variety of prompts and templates that you can use to help you produce an almost infinite supply of new updates.
#1 Participate in Hashtag Events
Many social networks have regularly scheduled events. For example, #FollowFriday on Twitter, when people suggest other users to follow, or Throwback Thursday on Facebook, when people post a personal photo from the past. Although you don't have to participate in every event, it's a good idea to use them as an opportunity to participate with the unique culture of any given network. These events can be a perfect way to show off your personality and give a face to your brand.
#2 Contests or Giveaways
Hosting a contest or a giveaway is nearly always guaranteed to drive engagement with your page. They're an excellent way to encourage your followers to share your content, link to your profile, or participate in another kind of call to action. It's a good idea to keep these promotional events as simple as you can. Whenever you raise the bar for entry by forcing participants to jump through several hoops, you will reduce the total number of people who participate.
It's also important that you spend a few minutes researching the terms of service on the platform where you host your event. This is because many platforms have specific rules pertaining to contests and giveaways. For example, Facebook recently banned requiring users to like your page to enter a contest.
#3 Evergreen Content
If you're an experienced blogger, you're probably already familiar with the idea of evergreen content, which are posts remain relevant several months or years after they've been published. Social media sites are fast-moving and prone to rapid change, but there are always some golden pearls of advice that will stay the same. For example, when working in Internet marketing, advice on A/B testing and sales funnels is likely to remain valid even a decade from now. Be sure to share tips that stand the test of time, and consider perpetually curating some of your best evergreen content on your social media pages.
#4 Audience Questions
It's possible that you already survey your audience through an email newsletter or through your blog, but short informal polling through social media sites is a great way to get quick feedback and encourage a valuable discussion. Some social networks, like Facebook, have built-in polling features that allow you to collect data from larger audiences with little hassle. These polls can be questions related to your industry, like "which brands to you trust the most", or more oriented around becoming acquainted with the personal tastes of your audience, like "what's your favourite thing about Fridays?"
#5 Observing Minor Holidays
The year is packed with dozens of fun holidays like International Talk Like a Pirate Day, or National Massage Day. Many of these days provide you with unique opportunities to create fun content and bring attention to specific products. Although it might be hard to work with holidays like International Bat Night, with a little creativity, many of these days can be turned into smart content opportunities.
For example, on Bad Poetry Day, you could ask your friends to help celebrate by sharing a bad poem in the comments section of your page. These types of holiday posts encourage participation with your page while giving it a more personal feel. You can find an extensive list of these holidays at National-Awareness-Days.com, where you can also search for holidays that might be relevant to your niche.
Write a comment